If you recently moved to a new apartment or bought a new home or you are just shopping for new kitchen appliances, you should find out as much as there is to know about kitchen appliances that deserve to have their own space in your kitchen. While not everyone has large kitchen storage or counter to store appliances, it is important to buy the necessary kitchen appliances that will not end up cluttering your storage area.
Space and budget are the most common factors in buying a new kitchen appliance, but let us discuss further what you should consider before buying. Take a look at our recommendations for the must-have kitchen appliances for your kitchen.
---
Factors
It is given that you should only shop within your budget, but this is a reminder to know the worth of the kitchen appliance you are planning to buy and knowing your budget allocation for each. There may be a cheaper alternative to the appliance you are eyeing, but would it be durable enough to last a long time and save you from buying a new one every month? While you need to stick to your budget, you should consider your options if there are quality appliances worth investing in to save you more money in the long run.
While you might have the budget to splurge on that two-door refrigerator you have been dreaming of, you might want to measure your kitchen before going to the appliance store. This is an important step and factor you have to consider lest you buy an appliance you don't have space for. With this factor, you will know exactly your limitations and the type or model you have to look for when shopping for a new ref or an oven or other kitchen gadget.
Say you have the budget and the space to buy any or all kitchen appliances that your heart desires. You still might want to consider the usefulness of a certain appliance in your kitchen and whether it will be used for everyday food preparation. Even if you have a big space to keep or display your new appliances, it will all be clutter in the long run if you are not using them on a regular basis. Look out for appliances that have multiple functions so you are sure that you can use them on several occasions.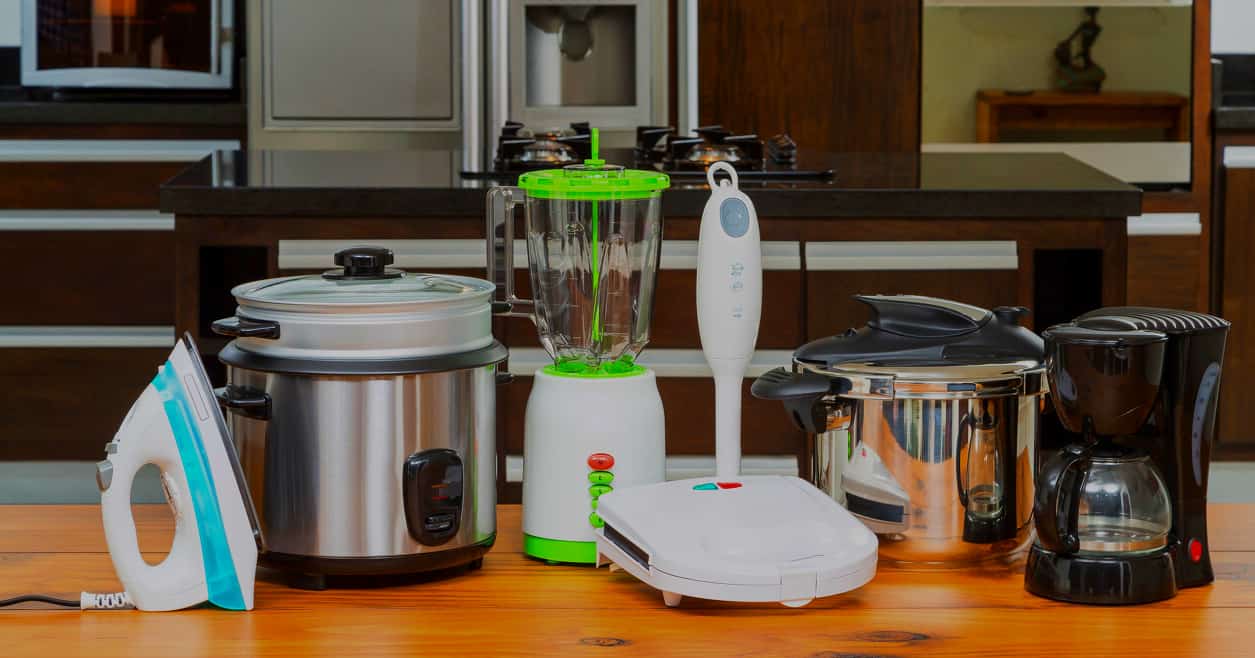 ---
Appliances
If you are coming from an Asian home, a rice cooker is an indispensable appliance in the kitchen. It is used to cook not just rice but also veggies, and if you are creative, there are plenty of rice cooker recipes on the internet from pasta to pastries.
A slow cooker is a great appliance when you want a slow-cooked stew or soft fall of the bone meat dishes like ribs and pulled pork. You can easily plug and leave your dish to cook and come back to a delicious meal.
An instant pot is a versatile appliance that has multiple features nowadays. It is compact and packs a lot of cooking features that will surely benefit you especially when you are always in a hurry. Instant pots use pressure to guarantee fast cooking yet yield quality meals.
---
If you are still unsure which kitchen appliances you need, take a look at this video that describes each appliance and what it's used for. Make sure your kitchen appliances fit into your lifestyle and will be used!
---